Cisco DevNet (https://developer.cisco.com/) is used by network operators to improve their capabilities and skills with APIs, coding such as Python, or learning about controller concepts even. Using DevNet gives you access to learning laboratories and content that enhances your current network programmability knowledge. Regardless if you are a veteran developer in the programming field or just getting familiar with coding and testing apps, DevNet can help you develop integrations and software development that uses Cisco platforms and Cisco APIs.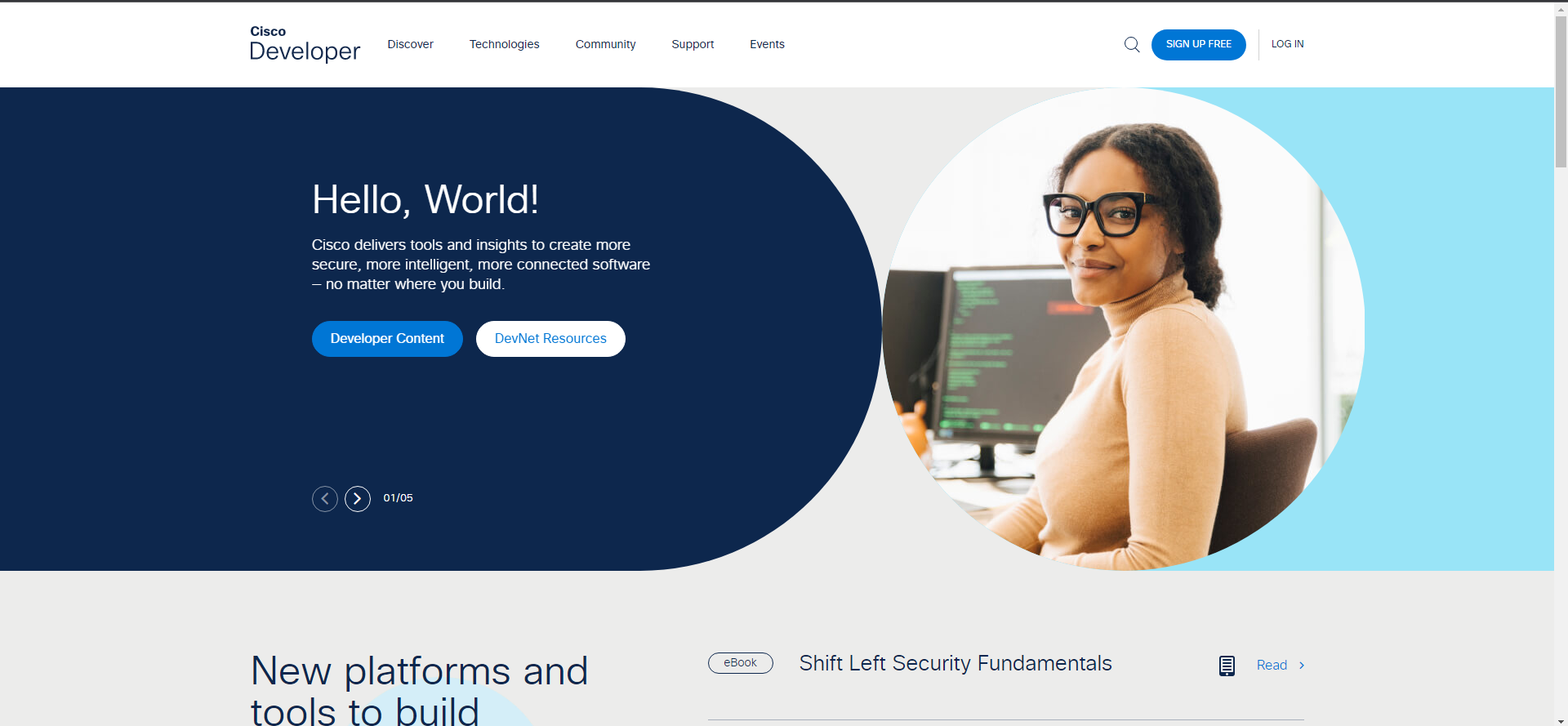 On the main page are the menu options to start exploring the capabilities of this tool:
Discover
Technologies
Community
Support
Events
Discover
This page is where network engineers navigate the different capabilities that DevNet can offer. The subsections include guided learning tracks that guide you through different technologies and associated API labs. Programming the Cisco Digital Network environment, ACI programmability, and beginning with Cisco WebEx Teams APIs are some of the interactable laboratories. Upon selecting a learning lab and starting with a module of your choice, the website monitors your progress in Cisco's developer program towards becoming a DevNet associate.
Technologies
This option enables you to choose relevant content based on the Cisco technology of your choice.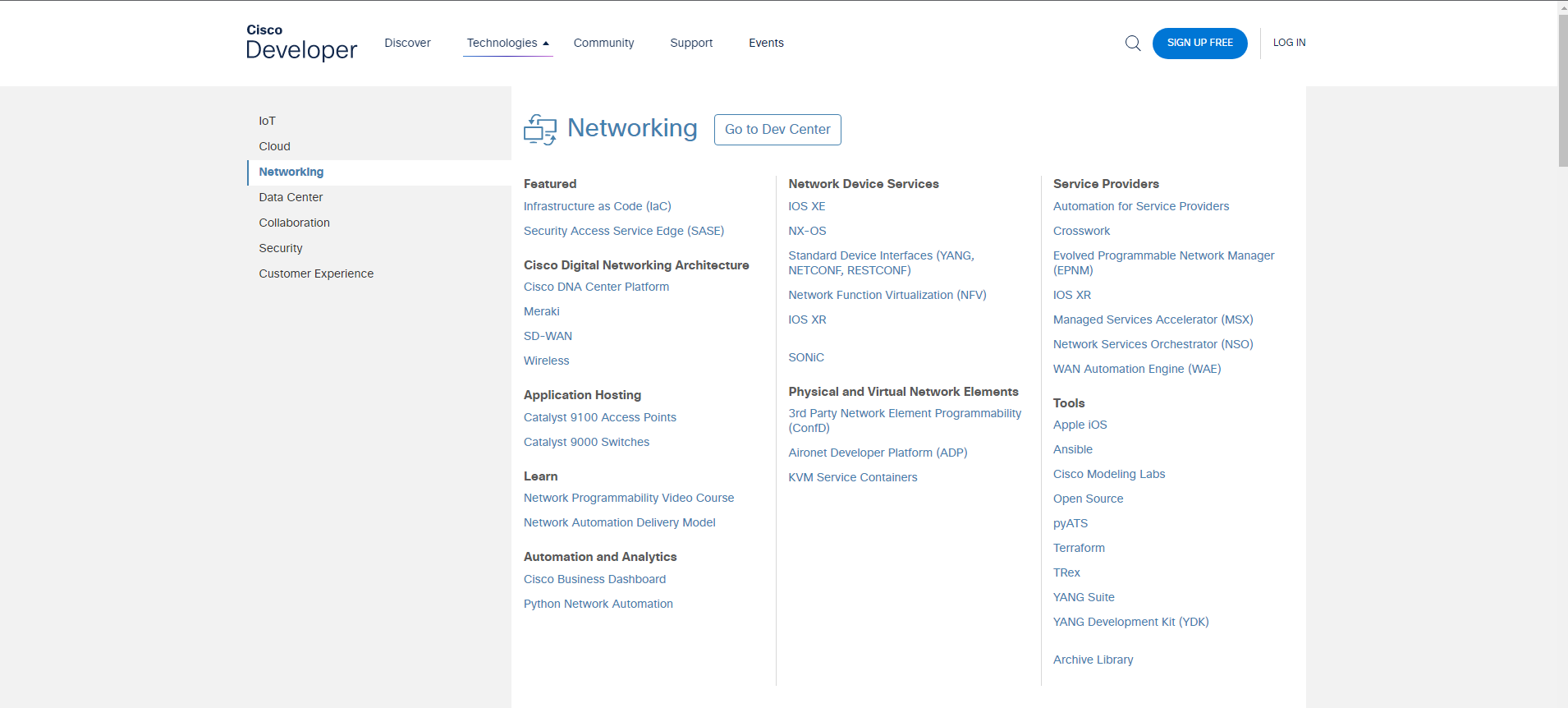 Various labs are constantly updated, so visit https://developer.cisco.com for the latest content and interact with the newest learning and sandbox environments.
Community
The Community page is one of the most important sections of DevNet because this is where you can have multiple access and connect to different developers and partners to help them in your journey. The Community page has the latest news and events where DevNet ambassadors and enthusiasts share their insights through blogs and developer forums. The Devnet community page is where you start everything Cisco and network programmability, where you can safely ask questions, may it be simple or complex.
Support
The Support page is where developers post their questions and get answers from the industry's finest. Professionals and experts answer and share their insights both from a technical and theoretical perspective. This page is a place where you can ask one-on-one questions to the support team as well as pick the minds of IT professionals who are present and very much willing to support you.
Events
The Event page lists the events that have happened and will happen in the future. This page is where the user sees the upcoming DevNet Express events and conferences that DevNet will be presenting.
---
Download our Free CCNA Study Guide PDF for complete notes on all the CCNA 200-301 exam topics in one book.
We recommend the Cisco CCNA Gold Bootcamp as your main CCNA training course. It's the highest rated Cisco course online with an average rating of 4.8 from over 30,000 public reviews and is the gold standard in CCNA training: